Armbar slow mo at different angles at 7:03 - 8:35
This is so far the BEST and the NASTIEST armbar I've ever seen!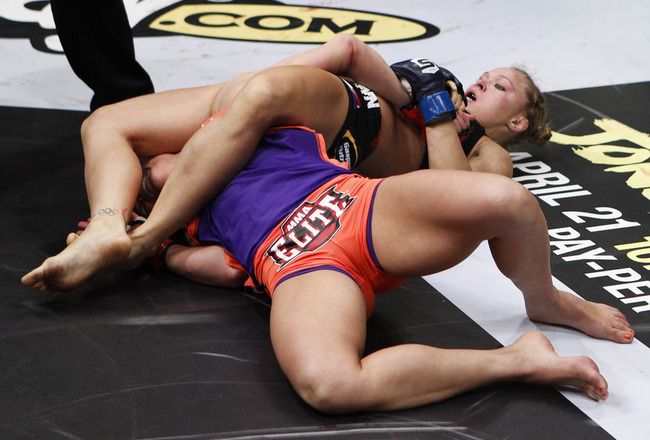 Photo by Esther Lin/Showtime Sports
"I had X-Rays last night," Tate told MMAFighting.com via text message. "No bones are broken, which I already knew. Other than that, I have to get an MRI to find out anything further."
This is an unusual incident in the MMA industry. I hope it doesn't slow down the acceptance of MMA as a sport to mainstream.